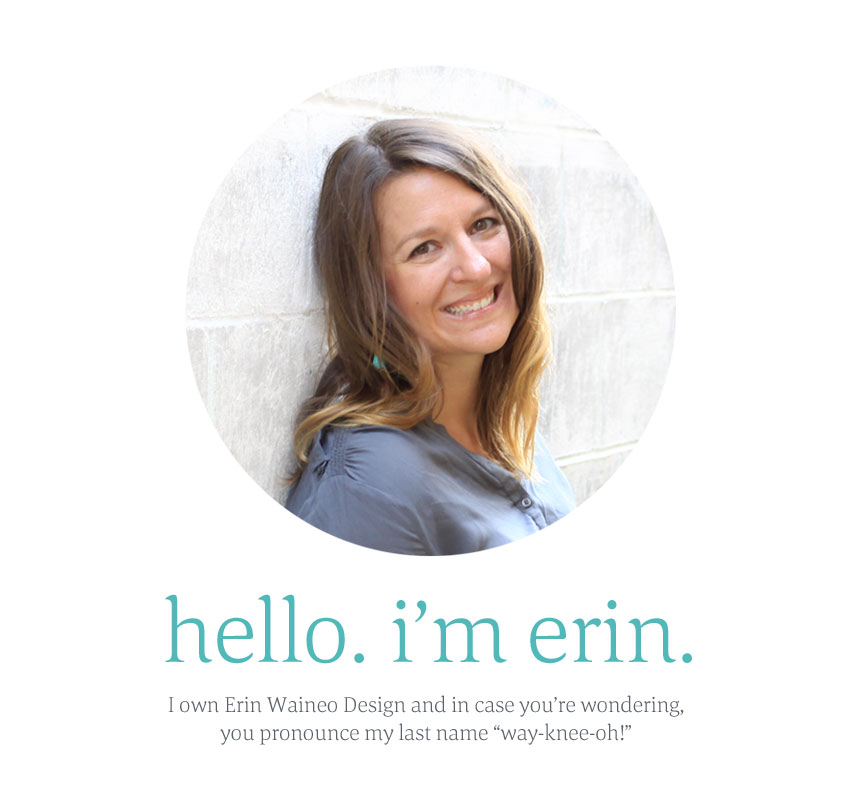 Erin grew up in the northern parts of the Great Lakes State and moved south for art school to earn her BFA. A true Michigan girl at heart she returned to her "Up North" roots to pursue her passion in graphic design.
As an award-winning graphic designer, Erin's career first took off in Grand Rapids by working at design agencies, Plenty Creative and Highland Group before her move to Traverse City where she launched Erin Waineo Design in 2011. Specializing in logo design and brand developemnt, Erin craves good design and has an obsessive attention to detail. She is passionate about graphic design, typography, branding and layout design. Her design translates complex concepts into engaging, attractive and easy-to-understand designs. Her work has received national awards for creative excellence.
When not designing, Erin most likely can be found wandering the shores of Lake Michigan, paddle boarding, hiking, backpacking and exploring the beauty of northern Michigan's great outdoors. She's constantly inspired by the world around her.
I'm currently taking on new projects, so if you'd like to collaborate, give me a shout!